Double Glazing Repairs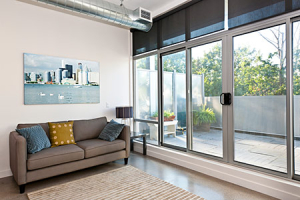 Sutton Glazing are the specialists you require for any double glazing repair.
Some repairs are required for security reasons if a door has become damaged or has problems due to ageing, wear and tear.  Other repairs or replacements can restore an old discoloured or misted window to it's former beauty. Some older windows may allow draughts to make an otherwise warm house feel cold.  We appreciate that fuel bills are never cheap.  We can help save you money and keep you cosy.
Regardless of whether you want to beautify and improve your home / premises to live in or to sell on, contact us on
0121 680 3333
or
07920 762 494
or
contact us online here
. and enjoy the benefits of fully restored double glazing.
A few examples of double glazing issues that we can help you with:
Misted double glazing units (with condensation inside)
Double glazed Windows / doors that won't close or open properly
Old / damaged double glazing units, joints or hinges
Draughty double glazing units: frames, windows and doors
Conservatory & orangery glazing
Any lock problems in doors or windows.
Replacement of glass whether toughened, safety etc